Highest Quality
Nobody beats our quality and prices
Safe to use
No Passwords & 30-day Guarantee
24/7 Support
We are always here to help you
Secure Payments
Pay using secure payment methods
Boost your engagement and grow faster 🚀
Learn how buying YouTube likes and engagement can help you grow organically while also improving the way your target audience interacts with you.
You might also like:
See our other top-selling YouTube-services that people buy as well.
YouTube Views
From $4.95
Boost your videos view-count, rankings, and overall channel watch-time with the safest and highest quality views on the market.
YouTube Comments
From $2.95
Customized and relevant comments. Helps boost rankings and empower more natural engagement.
YouTube Subscribers
From $3.95
Establish social proof for your channel quickly and unlock key features to grow quicker.
Frequently Asked Questions
Learn how buying YouTube likes and engagement from SocialPlus will accelerate your growth – we are known for our expertise and unparalleled quality.
Why should I buy YouTube likes for my videos?
If you are looking to outsmart your competitors on YouTube, it is necessary to buy YouTube likes and top-quality engagement from SocialPlus to improve your performance and credibility to get the ball rolling. This is something most big content creators have done and still do. Whether you are just starting out on YouTube, or is trying to rank higher and gain the advantage over your competitors – this is what you are missing.
We have over a decade of combined experience with social media marketing and our loyal customers have seen great long-term results. Here are some of the biggest benefits when buying likes:
You will quickly and affordably increase your reputation, and improve how your intended audience perceives and interacts with your content. When you have hundreds, or thousands of likes and engagement, you will find that people are far more excited to subscribe, and engage with you as well. This result in more organic likes, views, comments and even subscribers from the very people who matter most for your growth and revenue – perhaps its biggest advantage.
YouTube's algorithm is by design built to increase reach and rankings of content and channels that are already performing well – meaning high engagement and popularity. YouTube does this to keep users on their platform longer to show more ads. This is why it is so time-consuming and difficult for a new channel with little authority to establish itself, grow, and compete for rankings – as the algorithm will never consider pushing content with little engagement – even with superior content. When you buy engagement and views, you can quickly turn this around. This is a very important factor to bear in mind.
The benefits above are just some of the few reasons why buying likes and engagement are a great idea for your continued growth. SocialPlus only offers the highest quality and safest promotion methods on the market, and we have been doing so for a long time with great results. Many of our customers also buy YouTube views with likes – something that is really worth doing as well.
Does content quality still matter?
Undoubtedly, it does – and it always will matter.
To continue growing, you should always focus on creating engaging content that your intended audience wants to watch and share with like-minded people. When you do this, it makes buying likes and engagement of the top quality from SocialPlus a great decision for getting the ball rolling.
Do you have a free trial before I buy more likes?
Yes, we certainly do. Finding someone with enough confidence in their quality of services to offer a free trial for all new legitimate users is quite rare to come across in this market – yet, this is exactly what SocialPlus does. Simply register a free account and contact us to claim $5 free credits. No credit card necessary.
You can use these free credits towards any of our services, as long as your balance is sufficient. Once you had a chance to try our services risk-free, we are looking forward to welcome you among our thousands of repeat customers who gladly pay and see the value we provide firsthand.
Do you need my password?
Not in a million years – we do not need your private YouTube account information such as password to deliver likes and engagement of the highest quality. You simply need to let us know the link to the video – it really is that simple and straightforward to buy YouTube likes.
As a friendly reminder. If any company ever requires or asks for your YouTube password, you should avoid using them altogether.
Do you offer any discounts on larger orders?
Yes, absolutely – we always have discounts applied to our default packages. If you are looking to place a custom order that exceeds the volumes above, please contact us directly. We are always happy to help.
Can I buy YouTube likes for Shorts?
Yes, absolutely – we are one of the few who support buying likes for YouTube's new Shorts format. If you are not already familiar with YouTube Shorts, it is YouTube's answer to Reels on Instagram or TikTok. These videos can only be up to 60 seconds in length – hence the name Shorts.
Can I set my video to private?
Afraid not – if your video is inaccessible or unavailable for any reason, it is impossible for others to engage with your content.
Can I disable or hide the likes on my video?
No – you must ensure that your like count is publicly visible, at least until the order is marked as complete.
What are the acceptable payment methods?
You can securely pay with all the leading credit- and debit cards such as MasterCard, VISA, Discover, and several others. We have built our platform in a way that prioritizes our thousands of repeat customers, so they can place new orders as quickly and easily as possible.
Furthermore, you can also buy YouTube likes with Bitcoin, Ethereum and many other cryptocurrencies. All deposits made in crypto get a 5% bonus on top of the paid amount – this is a limited time bonus.
Better yet – all payments are processed by trusted and well-established payment gateways. This means that no financial information needs entered on our website. All this combined gives you the fastest and most secure payment flow on the market. You can learn more about how this works on our knowledge base under billing.
Will anyone know that I bought likes?
The only way that anyone would know is if you told them yourself. We only need to know the video link – nothing else. You can buy likes and engagement for any publicly available video on YouTube if you really wanted to, and so could everybody else.
Can I be banned for buying YouTube Likes?
Not a chance – as long as you buy YouTube likes from an experienced platform like SocialPlus, you will never have to worry about this. We only use the safest promotion methods, unlike most others – and we will never ask for your YouTube account password.
Think about it for a minute... If YouTube really banned (or even shadow banned) accounts for gaining engagement such as likes, everybody would just be buying our promotions for their competitors – and if it was true, they would be banned. This will never happen. All we need to deliver likes, views, and other engagement of the highest quality is your video link.
What is your refund policy?
SocialPlus has the most thoughtful and fair refund policy on the market for buying likes and engagement. We highly value our leading role in the industry for the highest quality promotions, friendly support, and affordable pricing. Customer satisfaction is a big priority for us.
We always validate your links to avoid potential delivery problems or typing errors. If we find any issues, we automatically return the credits to your account balance. This gives you the opportunity to correct the issue and easily order again.
On the few occasions when this is not enough, if we for any reason are not able to complete your order within our thirty-day money-back guarantee as defined in our terms of use, simply contact us, and we will refund orders in full or partially to your balance.
This is our commitment to all our loyal customers.
Customer Reviews
Are you curious to hear what some of our customers have said about us? Check out some of their stories below.
SocialPlus is a total must have
SocialPlus is a total must have! High retention, quality followers, and fairly quick delivery! Overall I am very pleased and will keep using this platforms service!
I'm a real customer
I'm a real customer who's been using SocialPlus for a few months and I would never switch the other companies I was using before this site. The customer service is great. I have grown my IG account more than I ever did with other companies that invested so much money in and very little results. I use my IG for business, I have gained so many views, engagement, and real followers and it's helped my business. If you're on the defense on trying SocialPlus, take it from me a very happy customer, give them a try!
This was so incredibly easy
This was so incredibly easy to do and straightforward. It is my first time and the easy to use website had all the information I needed to make the best decision for my account.
Great idea!
Great idea! A few weeks in and I am already starting to see results in my organic engagement and followers. Happy with the results for a relatively small investment.
I love how the followers
I love how the followers you receive are top quality and their followers don't drop much with time unlike other companies where the followers drop quickly and dramatically!
I've been all over the place..
I've been all over the place trying to find a trustworthy website I could grow my Instagram with and after a few fails I came across Social Plus! I was so please with the fast and easy service and they have so many options to choose from. Since discovering social plus it has been my go to tool!
This has been by far..
This has been by far one of the most organized, professional, & easy going Instagram like/etc. sites I have ever been to! Blessings to y'all !!!! GREAT SERVICE
Easy to maneuver
I recently started using social plus and I love it. Great company since it's easy to maneuver.
I started my experience
I started my experience with SocialPlus by chatting with an online helper to see if the so-called "free trial" was legit. (...) I have been SO skeptical of other websites supposedly "similar" to SocialPlus, but none compare. (…) I am beyond impressed with SocialPlus and I'm so excited to use it in the future.
Wow!
Honestly I've been looking for the best packages prices on the internet, socialplus is just a perfect choice! Worked immediately!
Legit site, great experience
Legit site, great experience. With so many such online companies around, even I was worried but everything was better than expected. Jeff from chat is very helpful.
I originally gave a bad rating
I originally gave a bad rating for slow service. Luckily, my issues were taken care of by Adam. I received all likes that I paid for and even though it wasn't as fast as I had wanted, this site ISNT like the others. Others may give you tons of likes, and at fast speed but those likes do drop and the profiles of people are very fake looking. For authentic likes and good service this is definitely the place.
I was a bit skeptical at first..
I was a bit skeptical at first about why I had to add funds to my account to place orders on this site. On the other sites I used earlier, I had to pay individually for every order, so at times when my payment failed my order took forever to appear on my posts… On SocialPlus I just make sure my balance has enough credits before I post. It takes less than 20 seconds to place an order here + no more worrying about entering my credit card details all the time. Love this site!
Write a review
Do you have a genuine experience with SocialPlus? We'd love to hear your constructive and honest feedback.
How to buy YouTube likes?
Thanks to SocialPlus, buying high-quality YouTube likes has never been safer or easier. See how easy it is by following the steps below.
1. Choose package
To get started, simply choose a package by scrolling up until you see our unrivaled YouTube likes packages. Select the one that best suits your needs and click on "Buy now" to proceed. Friendly tip: You can save a lot on our bigger packages for the best deals.
2. Order details
To fulfill your order, we need some essential information so the right video receives the likes. Don't worry – this is easy. All we need is the link to the YouTube video. Fear not, we do not need your YouTube password in any way!
3. New here?
Quickly create a free SocialPlus account if this is your first time. This gives you the greatest user-experience. Place new orders faster, view and track your orders, and access all of our features in the same spot – saving you countless hours.
4. Pay securely
Pay with credit- or debit card and/or cryptocurrency through your SocialPlus account balance. No sensitive financial data is being input through our website. All this helps you place orders in the safest and fastest way possible.
Time to grow faster?
Stop waiting months or years to go viral and/or increase your rankings and reach. SocialPlus offers a cost-effective way to accelerate your growth rapidly.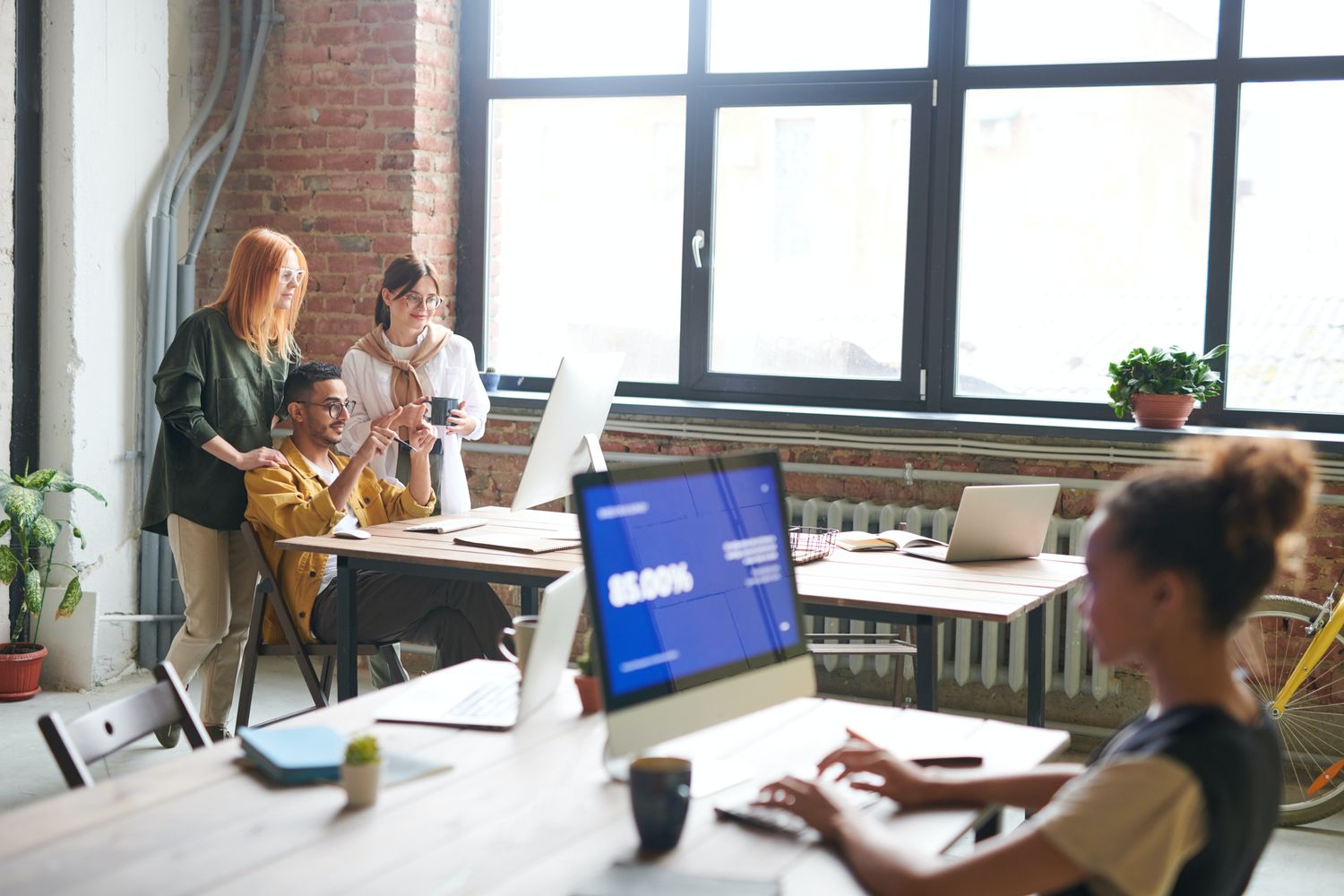 Learn why big and small creators use SocialPlus
Discover why 50,000+ Loyal Customers count on SocialPlus to help them improve their brand awareness, rankings, growth, reach, and sales — quickly, safely, and cost-effectively. We can help you too!
More about our services